Walden 7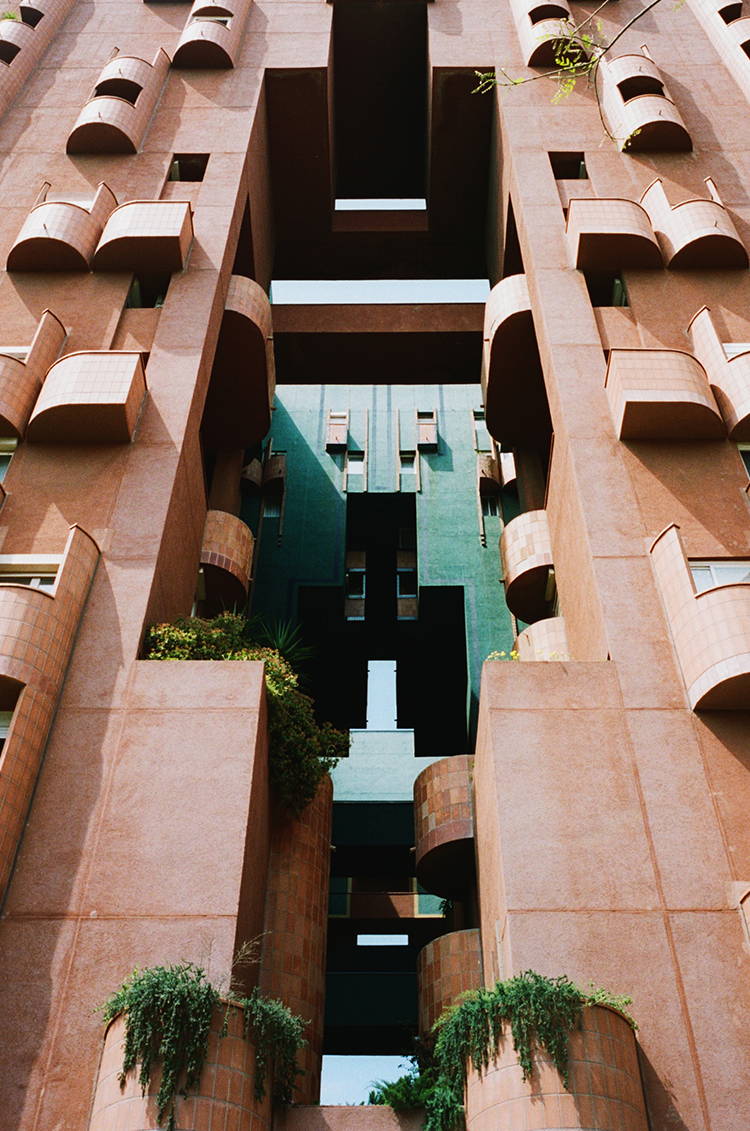 Last month I visited the incredible Walden 7, a residential building on the outskirts of Barcelona, designed by Ricardo Bofill.
Built in 1975, the building is composed of 18 towers around 5 courtyards and is home to 446 apartments. The name was inspired by B. F. Skinner's science-fiction novel Walden Two which depicts a utopian community.
Terracotta tiles contrast beautifully against shades of blue, teal and yellow. The maze of lofty walkways, geometric balconies and interconnected courtyards culminate in beautiful vistas around every corner.