Stay Home Discoveries: Week 3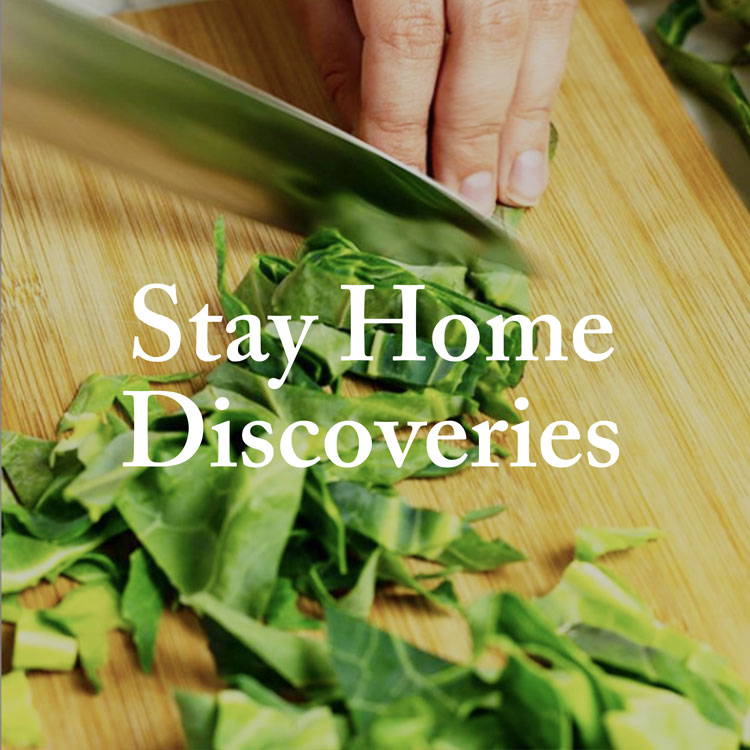 By now, the W&M team are almost all working from home. In addition to our daily Zoom calls and quarantine-related memes in the group chat, we also have a spreadsheet (glamorous, we know) where we're sharing all the little things we're doing and discovering whilst being away from each other.
And then we thought, why not share it with you too? We're not going to send you a spreadsheet you'll be glad to hear, instead some highlights of what we've been loving this week.
Here are some of the W&M team's recommendations this week...
---
Local Veggies - We're getting our five-a-day as well as to making a environmentally conscious swap by using companies like Oddbox, who save soon-to-be discarded fruit and veg from the farm and deliver it straight to your home. The thrill of opening the box to an array of produce is the highlight of our week. Is that sad?
Chocolate Berry Smoothie - By now, we're masters in making meals out of dribs and drabs from our kitchen cupboards. This smoothie is one of the W&M team's concoctions. Simply eye-ball the following ingredients, blend and voila! Breakfast is served.
Oat milk

Banana

Peanut Butter

Frozen Berries

Cocoa Powder
Dumplings 2000 - We're loving the emergence of companies like these. Dumplings 2000 deliver fresh, handmade (in East London), vegan dumplings to your doorstep. The only thing we're mad about is that this wasn't a thing before lockdown.
Miley Cyrus Bright Minded - An Instagram live series from Miley and an assortment of guests from a range of industries (entertainment, food, medicine) that aims to encourage positivity, optimism and connection in a time of social distancing.
Craig Charles: House Party show on BBC Radio 2 - If you're missing hitting the town on a Saturday night, or are simply looking for a way to jazz up your Friday 5'o'clock Zoom drinks, this show from Radio 2 is available on the iPlayer for all your party playlist needs.
Anthropocene by Grimes - The fifth album from Grimes is soundtracking our working week and taking us to another world.
House plants - We're bringing the outside in and updating our homes with some new green friends. Patch allows you to become a plant parent at a reasonable price, and with their handy instruction videos, you can learn what you should buy dependent on your house conditions and your level of laziness. One question, how many plants is too many?
The Happy Newspaper - It's hard not to get bogged down by the news, but artist Emily Coxhead's Happy Newspaper is here to bring some much needed joy. Get an annual subscription or buy an issue and send it to a friend for a little postal pick-me-up.
Mending clothes - We all have at least one item of clothing sitting in our wardrobes that needs to be mended, and now that time is in abundance, we have no more excuses but to get crafty. A few of us have dug out our needle and thread for some make-do-and-mending. If you're a sewing novice, this 'You Can Do Anything' series by Man Repeller is super handy.
Free online university modules - We're broadening our horizons with EdX, an online platform with a library of free online modules from university courses from around the globe.
Getting dressed up - If the novelty of switching between pyjamas and sweatpants has worn off, why not get involved in a dress up challenge. Put on your best outfit and post your look on social media. We're loving the hashtag #dressupanyway started by our friend at Louise at L.O.M.
---