Stay Home Discoveries: Week 9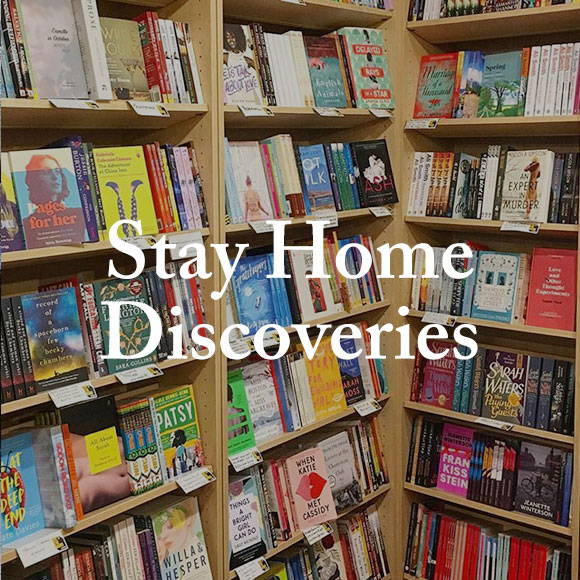 This week, we're using our Stay Home Discoveries to celebrate voices in the LGBTQ+ community. All the below people are doing amazing things in business, fundraising, literature and the arts, and we're so happy to support the advocacy and awareness they are creating around LGBTQ+ rights.
We've curated a short list of some of our favourite queer activists, artists and business owners in hopes to shed light the amazing things they're doing.
---
@adameli - A prominent face of youth activism, Adam Eli is the founder of group Voices 4 which aims to elevate the voices of the queer community, but is also active in conversation on feminism, race injustice and gun control.
@bad.gal.rene - London artist, Rene Matić creates art in many forms, ranging from film and photography to sculpture, but has a clear goal which is to question power and race, specifically the Skinhead movement.
Black Trans Femmes in the Arts - A community created by and for Black Trans women to share and celebrate creativity and work on the arts. We recommend their series of collaborative conversations via IGTV for a range of insightful perspectives.
Gay's the Word - For our London people, bookshop Gay's the Word is a place to visit (it's reopening on July 1st!). Founded in 1979, this bookstore specialised in curating and supporting gay and lesbian literature, it's a great to discover LGBTQ+ authors and literature.
Otherwild - A combination of a store, studio and event space, Otherwild was created to be a multidisciplinary community for artists and creatives. Their online store is a wonderfully curated place to buy a range of products from small businesses. The company is dedicated to an ethical and advocacy driven supply chain.
Noto Botanics - This gender fluid cosmetics brand focuses on diversity in the beauty industry, as well as natural, cruelty-free, organic ingredients. Their hero product 'AGENDER Oil' gives proceeds back to the community, through organisations such as Planned Parenthood and the Okra Project Noto is everything we want in a cosmetics brand.
We Are Everywhere by Leighton Brown and Matthew Riemer - More than just a coffee table book, this collection of photographs is a rich and enlightening visual history lesson on LGBTQ+ activism from the perspective of the people at the marches, protests and parties.
Rubyfruit Jungle by Rita Mae Brown - Written in 1973, this narrative which follows the personal journey and sexual exploration of female protagonist Molly Bolt is known for being an explorative and explicit portrayal of lesbianism.
Rainbow Milk by Paul Mendez - This book is an exploration of race, sex, class, religion and culture in one, exploring generational differences and the struggles that brings.
Organisasions to support...
Trans Justice Funding Project - A community-led funding initiative that distributes money to trans-led and trans justice organisations in order to promote leadership in the trans community.
LGBTQ Freedom Fund - Run on donations, this organisation helps bail out LBGTQ+ people from the US jail and immigration system.
LGBT+ Switchboard - The LGBTQ+ Switchboard provides round the clock help, information via the phone, instant message and email. A confidential, non-judgmental service that is there to answer any questions and provide reassurance to anyone in need.
---