Stay Home Discoveries: Week 7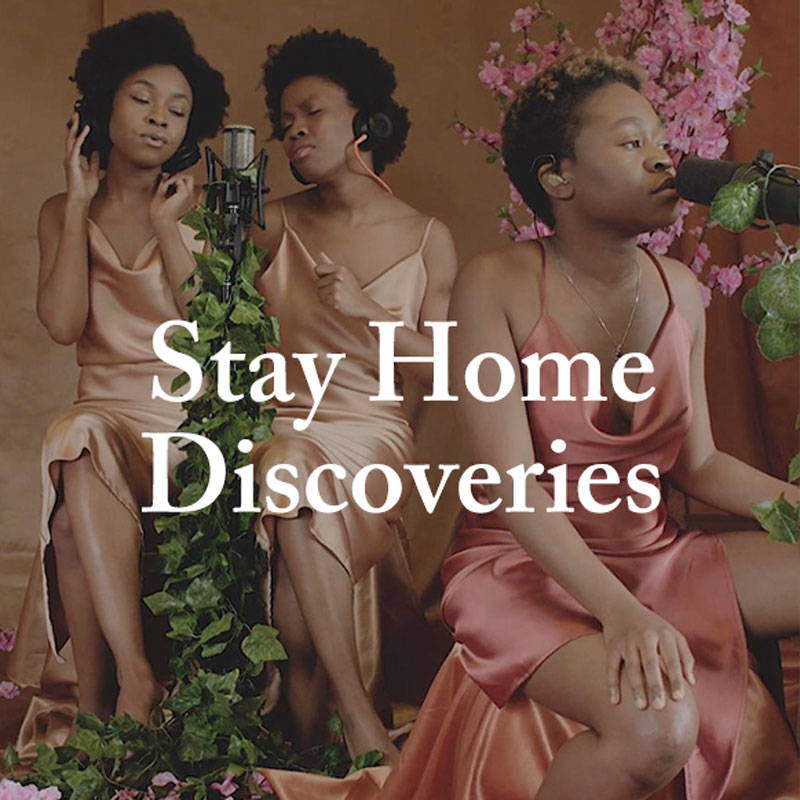 This week, we're using our Stay Home Discoveries to highlight the work of people in minority cultures. Exploring what the W&M team have been watching, buying and listening to over the past week, we wanted to emphasise the importance of supporting black and ethnic minorities through our personal acts of consumption.
Here's a round up of what we've been up to this week in lockdown...
---
@adwoaaboah - Model turned activist, Adwoah started Gurls Talk, a platform that opens the conversation around mental health, leading on her own struggles with mental health. She uses this platform as her own voice to discuss everything from feminism, race and self-care.
@gal-dem - created to elevate the voices and stories of women and non-binary people of colour, Gal-Dem aim to open and continue conversations surrounding representation of these people though their essays, articles and interviews.
Maya Njie Purfumes - Born in Sweden and residing in London, Maye Njie creates perfumes inspired by her life. Using essential oils, aroma compounds and resins in small batches, these scents are both nostalgic and contemporary.
Pat McGrath Labs - called the 'most influential make-up artists in the world' by Anna Wintour, McGrath built her reputation by working hard. With no formal beauty training, she went on to develop and oversee brands such as Covergirl and Max Factor, she now has her own empire: Pat McGrath Labs.
Chelsea Bravo - Since graduating from the University of the Creative Arts, Chelsea has worked to create a brand of gorgeously designed, made-to-order clothing. Combining contemporary silhouettes and artistic tendencies through surface design, her designs are fun yet wearable.
What we're listening to...
Kehlani, It Was Good Until It Wasn't - The first full length since the singer's debut 2017's SweetSexySavage, this album outlines Kehlani's new step into motherhood and a reflection of her own childhood.
Sampa the Great - With a sound that combines influence from jazz and hip-hop with a large side of political statement, Sampa the Great's music can be described as high energy, heavily inspired by her life and travels. She's currently residing in Melbourne, Australia.
Halima - With an early obsession with performing, whether that was as a child in traditional Nigerian dress or her high school punk band, Halima makes music for her own self discovery and reflection.
Black-ish (ABC) - Now in its sixth season (and renewed for a 7th) the show follows the life of an upper middle class black family in America, showcasing social and political struggles that they face in everyday life.
When They See Us (Netflix) - A mini-series based on true events, the show follows the trial and lives of five falsely accused suspects in a rape and assault case in New York in 1989.
Becoming (Netflix) - Following the book tour of former FLOTUS Michelle Obama, this documentary lets you get to know her on a more personal level, leaving you feeling inspired. The perfect accompaniment to the memoir released in 2018.
---